For over 30 years, we have been providing remote support to the largest institutions in the country and abroad. Our experience has allowed us to gather a wealth of interesting statistical data that we want to share. We will show how seemingly mundane these reports are and consider how a delayed response to them can lead to financial losses, especially in large and medium-sized enterprises.
Division of Tickets
Having received tickets from numerous clients over the years, we can afford to generalize. We observe certain correlations independent of our clients' industries. Ultimately, digitization and globalization have led to standardization in many areas of business life. All of this means that by looking at these most common tickets we can easily distinguish two groups of issues.
The first group includes the following:
Desktop and laptop computer failures,
Multifunction device, printer, and scanner failures,
Windows system issues
The second group includes:
Software installation and configuration,
Support for Microsoft Exchange and Microsoft Azure platforms,
Support for Active Directory,
Employee onboarding and offboarding.
Description of the Most Common HelpDesk Issues
The first group comprises issues defined and classified from the end user's perspective as "failures." However, in-depth expert analysis based on thousands of processed tickets shows that a significant portion, over 70%, are not actually failures. Expert technical support provides quick situation analysis and, in most cases, on-the-spot solutions through remote contact. In fact, the failures themselves turn out to be relatively easy for us (IT specialists) to resolve quickly.
The second group of tickets involves supporting the configuration of new IT systems, new/changed business software, tools, and platform operation. This group also includes many tickets related to supporting process management, such as:
– Authorization assignment and control,
– Support for new employee activities,
– Control of the termination process for employees/partners.
The aforementioned problems may seem relatively uncomplicated at first glance. However, without the support of IT specialists, their resolution can take a significant amount of time. This is particularly true in large companies, where the IT equipment is counted in thousands of units.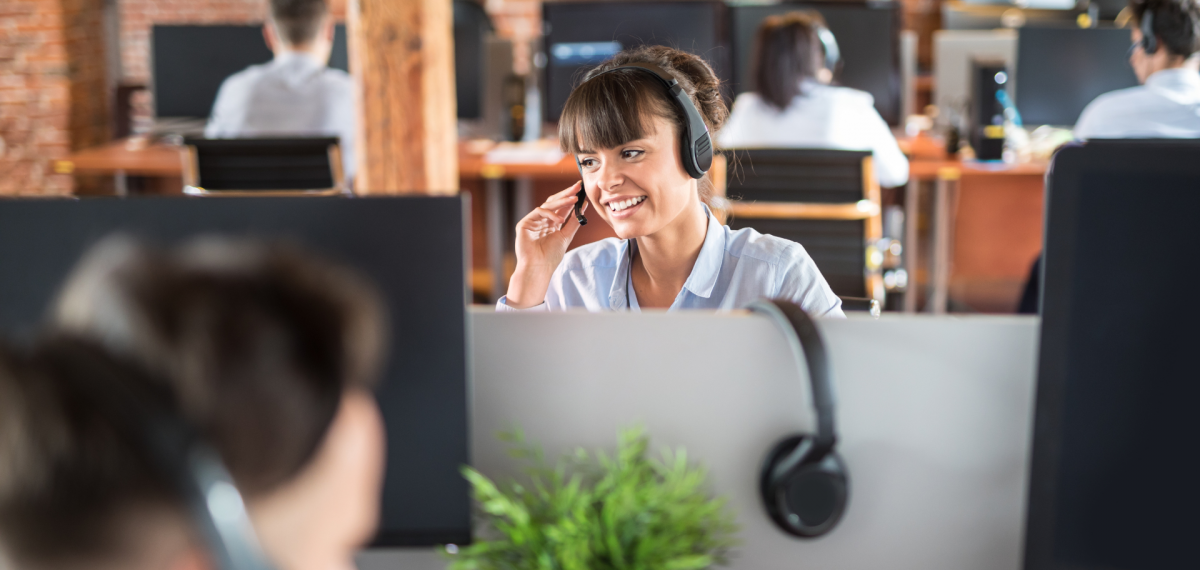 IT Support as a Solution to Financial Losses
The above analysis of tickets leads us to purely business-related conclusions. Let's take one of our clients as an example. As part of this collaboration, we receive approximately 3,300 tickets per month! They pertain to issues just like the ones we presented above.
The number of tickets is impressive. Now let's consider how each individual failure, each problem, can impact a company's operations. Downtime in one place means downtime in another, and the domino effect can lead to significant financial losses. We mentioned that these problems may seem relatively uncomplicated, but we say this from the perspective of a company with years of experience.
Ultimately, if a user decides to report a failure, it means they were unable to solve the problem themselves. That's why IT outsourcing services are crucial for companies, especially large ones with complex, multi-branch structures. Remote support is highly beneficial because the mentioned tickets can be resolved on the spot. Once again, we would like to emphasize the example of one of our clients. Sometimes we are talking about truly large-scale operations, in this case, 3,300+ tickets per month. What kind of downtime could result from neglecting some of them?
What if the problem is more complex? That's when we activate the second and third lines of support: ServiceDesk and expert support. We focus on comprehensive solutions related to central system support and IT infrastructure administration at all technological levels. IT outsourcing services cover hardware, operating systems, databases, and virtualization. Our specialists and engineers engage in advanced problem analysis and provide tailored solutions.
Professional solution
In conclusion, remote support services have a significant impact on maintaining work efficiency and ensuring business continuity. Looking at our data, we know that no one can avoid IT issues, but everyone can respond to them by collaborating with a professional company like Talex.
Get in touch with us
kontakt@talex.pl