Business continuity is critical in large organizations. With 30 years of cooperation with companies from many industries, including the financial sector, we have developed a range of solutions that guarantee uninterrupted operations, even during crisis situations. As the only company in Poland, we have the competence and resources to offer such comprehensive and tailored services to ensure business continuity of IT infrastructure.
Our services
To ensure business continuity, it is necessary to comprehensively secure the key systems that enable the company's operations. Therefore, in addition to Disaster Recovery Center services, we also offer business continuity plan consulting, advanced cybersecurity services, monitoring and backup office service.
We have two Data Centers with EN 50600 and ISO 22237certificates (the highest level of security). Each of them can be fully integrated with the company's IT environment. In case of failure, DRC will automatically take over the operation of all IT systems. You can also store copies of your systems in the backup center – we guarantee their recovery in the required time.

The backup office service allows you to sustain the operation of the enterprise, for instance, during a blackout. The client's company can reserve space in the office and use it in an emergency. We guarantee comfortable working conditions, power supply (even during power cuts) and a stable internet connection. At the client's request, we can prepare additional devices, such as printers or monitors, and provide parking spaces.
Maintaining business continuity requires constant monitoring of critical systems and quick intervention in the event of any irregularities. We offer a 24/7 monitoring service both of the IT infrastructure in Talex Data Center and of the infrastructure in the customer's Data Center. We have two Supervisory Centers, one in Poznan and the other in Wroclaw.
"Ensuring business continuity is one of the greatest challenges facing large organizations today. Thanks to our multidisciplinary competencies, 30 years of experience and our own Data Centers, we are able to comprehensively ensure business continuity of any company."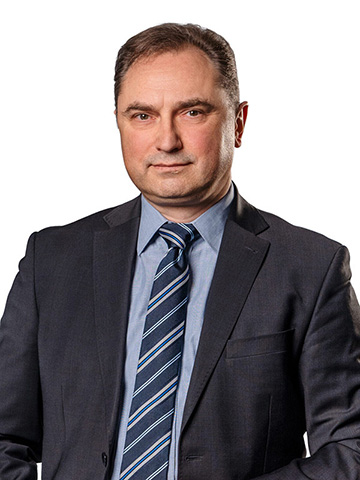 Talex Data Centers
We have two Data Centers placed in safe locations in Poznan and Wroclaw. Both data processing centers ensure the highest level of security and meet the strict requirements of the EN 50600 and ISO 22237 class 4 standards, as confirmed by the appropriate certificates. Each of the centers can be used as a Disaster Recovery Center.
Talex Data Center in Poznan
Talex Data Center in Wroclaw

Thanks to the team of experts created over the years, perfectly organized internal processes supported by our proprietary software and extensive infrastructure, we provide business continuity to the most demanding clients. Our experts are experienced specialists whose knowledge and competencies are crucial in developing a business continuity plan and its implementation. The commitment of our team is appreciated by the largest companies in Poland, with whom we have been cooperating for years.
The highest standards confirmed by certificates
Ensuring the quality of services and products
Information security guarantee
Data Center facilities and infrastructure
Data Center facilities and infrastructure
Visit Talex Data Center
Talex SA has two Data Centers placed in safe locations in Poznan and Wroclaw.
Our Data Centers, as the first in Poland, gained certificates confirming compliance with the strict requirements of the EN 50600 and ISO 22237 standards, Class 4.

We are
a member of
Company listed
on WSE
We are
a member of